In this series, we're going to move up the Strip as I try to identify the three best happy hour specials in each location. As always, this is just my opinion, so embrace debate. If you have others you think should be included, let me know! The full happy hour list is always available and constantly being updated, so be sure to check it out if you're looking for an expansive list. Let's start the journey:
9 pm to close: 1/2 off flatbreads, house wine or Prosecco for $8, draft beer $4, mixologist choice cocktail $8.
This hotel lounge is a hidden gem and I'm sure some are going to be a little upset that their secret spot is being made public. Four Seasons occupies 5 floors in Mandalay Bay and their hotel specific bar, Press, is a nice oasis with great deals.
---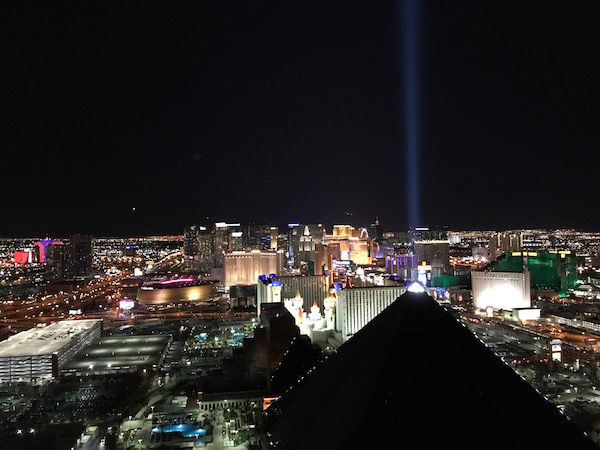 5 pm to 7 pm daily: includes a selection of $5 bites, $6 beers, $8 wine, $12 cocktails.
This top floor lounge is no secret, as I've sung its praises many times. One of the best views of the city. Stop here for some reasonably priced drinks and watch the city's lights come on.
---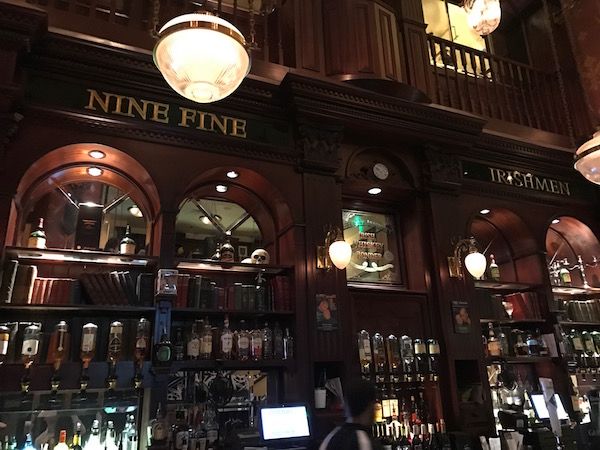 2 pm to 5 pm, Monday through Friday: $5 pints and featured cocktails, $6 appetizers
I'm a sucker for a good pub and great pint and NFI delivers. The pub, which was supposedly built in Ireland and assembled in Las Vegas, gets its name from nine legendary Irish nationalists. Happy hour is a great time to get in, get a cheap pint, and stake your section of the bar before the live music starts and a cover charge is implemented.
---
Have a south strip spot you enjoy? Let me know!
Feature photo courtesy of @bluestorm200